The Pro Shop team includes Richard Antrobus (Head Professional), Jamie Clare (Assistant PGA Professional), Karen Wallace (Shop Manager) and Holly Hodder and all of whom can assist with any enquiries you may have.

Why Coaching?
6 Lessons for the Price of 5 Packages are also available upon request.
Available through the week and on selected weekend days for tuition.
With more than 30 years experience in golf, Richard has built up a very good reputation for all areas of teaching, and comes highly recommended by golfers currently under his tuition. To add to his skillset Richard recently underwent a teaching course to utilise our TrackMan 4 in his lessons.
As the club is ever growing we have now added Jamie Clare to the Professional team as an Assistant Pro. Jamie has just completed the first year of his PGA and is ready to provide lessons to golfers of all levels. Jamie has also undergone the same training for TrackMan so will be able to provide that service as well. Jamie is from a playing focused background and would be happy to help with any needs you may have from how to practice, course management and the mental approach to the game. If you would like to book a lesson with Jamie please see below.
Due to high demand we ask that you please book lessons in advance to avoid disappointment, you can do so by phoning the Pro Shop on 01458 241 017 or Emailing us at: proshop@longsuttongolf.com.
Lessons will cover:
Golf Fundamentals
Swing Basics
Short Game
Long Game
Course Management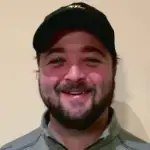 Jamie Clare - PGA Assistant Professional
After a very successful amatuer career represting both Somerset & England, I am now turning my focus to teaching and have just begun my PGA training. I can't wait to learn as much as I can so I can help you improve. My playing career has given me the tools to pick out little things that you can do to your game that can make massive positive differences very quickly. I'm excited to teach players of all ages and abilities and I know together we can get you shooting lower scores and having more fun on the golf course. If you would like to book a lesson be it on the range, short game area or on the course please come and see me in the pro shop. Alternativley you can reach me on 07391647695 or jamieclare1994@outlook.com
---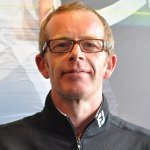 Richard Antrobus - Director of Golf
The Professional staff at Long Sutton are on hand every day to greet and advise you. Our staff will individually tailor your requirements to make your days here both enjoyable and memorable. We are happy to advise on the latest golfing equipment and have a well stocked Pro shop with a comprehensive range of equipment and accessories from leading manufacturers.
---